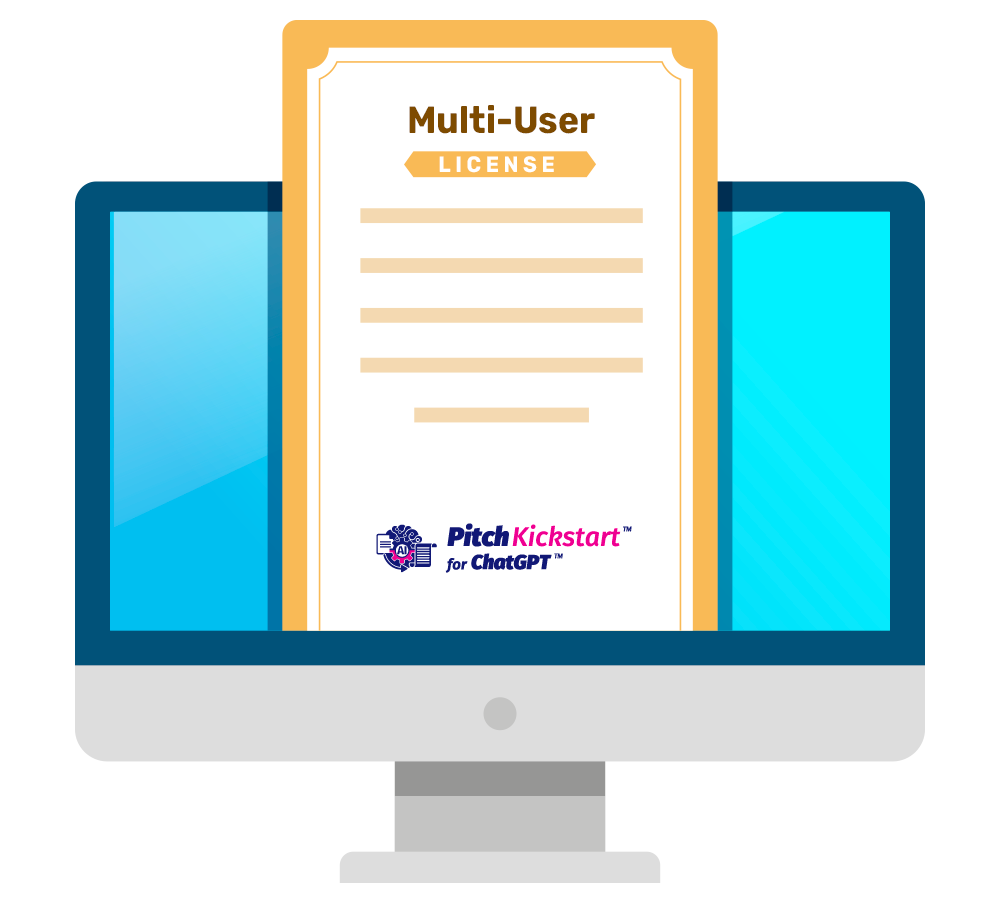 There's the time it takes to review and assemble the content ChatGPT generates, and then there's the time it takes to communicate with clients and collect their requirements.
That's why I want to let you in on a little secret - you don't have to do it all by yourself. With the PitchKickstart agency license, you can hire virtual workers and pay them a percentage of profits.
And with the multi-user license feature, you can have up to 5 people working for you. Imagine being able to sit back and relax while your team creates sales scripts and brings in the cash.